FLETC selects Diane L. Witte as FLETC's Assistant Director for the Technical Training Operations Directorate (TTO)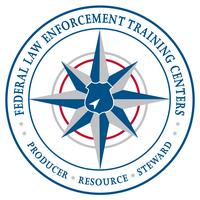 Glynco, GA – The Federal Law Enforcement Training Centers (FLETC) is pleased to announce the selection of Diane L. Witte as FLETC's Assistant Director for the Technical Training Operations Directorate (TTO).
Prior to joining FLETC, Ms. Witte served as the Interim Assistant Director, Immigration and Customs Enforcement (ICE), Enforcement and Removal Operations (ERO), Non-Detained Management Division. In this role, she was responsible for the complexities associated with the non-detained noncitizen population.
Before leading Non-Detained Management, Ms. Witte served as ICE ERO Assistant Director of the Removal Division where she was responsible for the complex coordination and facilitation efforts to successfully remove noncitizens from the United States. Ms. Witte managed a budget of over $200 million and led an organization of over 180 employees located throughout five states within the continental United States and 27 countries around the world.
Upon her selection, AD Witte stated, "I'm proud to be part of an organization that values collaboration and partnership, and excited to join an incredible team that upholds the tenets of the DHS mission of protecting the Homeland through providing quality education to the law enforcement community."
Ms. Witte began her federal career with ICE Detention and Removal Operations in 2006 as an Immigration Enforcement Agent in the Washington Field Office (WAS) and later served as a Supervisory Immigration Enforcement Agent, Deportation Officer, Supervisory Detention and Deportation Officer, and Assistant Field Office Director at WAS. Ms. Witte transferred to ICE ERO Headquarters in 2016 as the Unit Chief for Removal and International Operations Unit—Western Hemisphere, and in 2017 she became a Deputy Field Office Director for ERO El Paso. In 2020, Ms. Witte began serving as the Field Office Director in New Orleans, Louisiana.
Deputy Director Kai J. Munshi said "AD Witte is a highly respected leader who brings a wealth of operational law enforcement experience to FLETC. We are excited to have her join the team and help shape the future of federal law enforcement training."
Ms. Witte holds a dual Bachelor of Arts Degree in Biology and Sociology from McDaniel College and a Master's Degree in Security and Safety Leadership from The George Washington University College of Professional Studies. She has published four journal articles relating to the fields of biology and sociology.
A component of the U.S. Department of Homeland Security, FLETC provides basic and career-long training to law enforcement professionals to help them fulfill their responsibilities safely and proficiently. Through strategic partnerships, FLETC prepares the federal law enforcement community to safeguard the American people, property, and institutions.
###
---
Federal Law Enforcement Training Centers
Office of Public Affairs
Contact: 912-267-2447
Originally published at https://www.fletc.gov/fletc-selects-diane-l-witte-fletcs-assistant-director-technical-training-operations-directorate-0