New Study Reveals Half of Younger Americans Regularly Struggle With Their Mental Health
Younger Americans struggling most with anxiety and mental health.
Worried Younger American Worried African American boy
…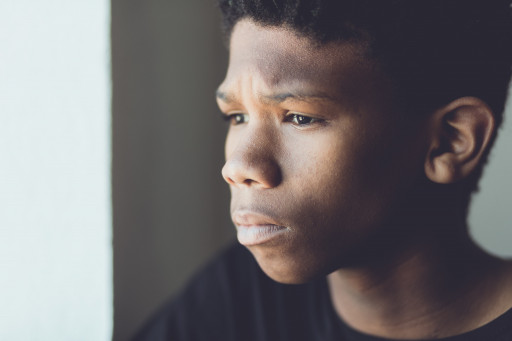 Younger Americans struggling most with anxiety and mental health.
NEW YORK, April 6, 2023 (Newswire.com) - Two-fifths (42%) of U.S. adults regularly experience anxiety related to their health, according to a March 2023 survey of 1,000 U.S. adults by Reputation Leaders. The same study found that younger Americans (ages 18-44) are most impacted; 50% struggle with mental health, and 26% feel that their anxiety has impacted their work.
'Health For All' is still a long way off
These findings are consistent with the World Health Organization (WHO) study of March 2022, which found that the COVID-19 pandemic triggered a 25% rise in anxiety and depression globally. Meanwhile, according to the Anxiety and Depression Association of America, 60% of people who struggle with anxiety are not receiving treatment. This is mainly attributed to the high cost of mental health support and care in the U.S. (Mental Health America Report 2023).
U.S. public health information is not well understood and not fully trusted
Along with the trend of health anxiety, 62% of U.S. adults are more aware of health risks following the COVID-19 pandemic. Additionally, a quarter of Americans struggle to understand the information distributed by official health organizations, and 18% simply do not trust it. Clearly, U.S. health confidence is not thriving, and Americans need support and clear information to navigate the health challenges - mental and otherwise.
On World Health Day 2023, Reputation Leaders is participating in the efforts to break the mental health taboo by talking about U.S. adult health anxiety. Under this year's theme, Health for All, the need to make mental health care accessible to help all people navigate the post-pandemic uncertainty is more important than ever.
Reputation Leaders recommends:
Employers - be aware of the mental health concerns of younger employees.
Governments - increase funding for mental health support.
Methodology
Reputation Leaders ran a U.S. national online survey from March 23-27, 2023, to explore American attitudes and behaviors toward health. The survey was conducted among 1,000 U.S. adults aged 18 and over. Full results are downloadable from https://www.reputationleaders.ltd/media/worldhealthday2023/
Contact Information:
Laurence Evans
CEO
[email protected]
+441342314777
Sophia Psychari
Researcher
[email protected]
+44 7491 200001
Original Source:
New Study Reveals Half of Younger Americans Regularly Struggle With Their Mental Health