Rehab Warriors Partners with Department of Veteran Affairs: Gains Approval for Pioneering Apprenticeship Program & Sets Sights on Expansion into New States
Rehab Warriors, the premier trade school in the nation, achieved a significant milestone with its program accreditation by the Department of Veteran Affairs.
…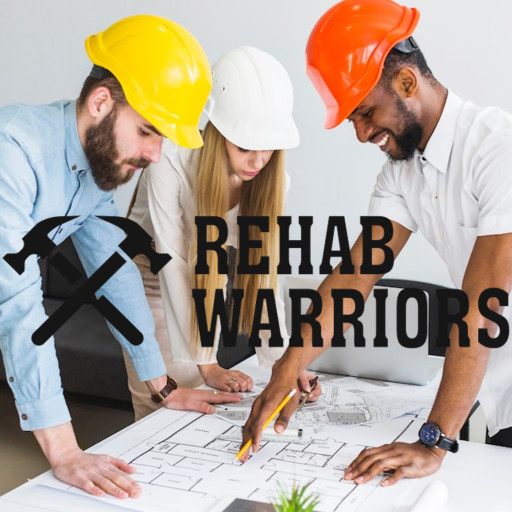 Rehab Warriors, the premier trade school in the nation, achieved a significant milestone with its program accreditation by the Department of Veteran Affairs.
FORT WORTH, Texas, August 10, 2023 (Newswire.com) - In an unprecedented move, Rehab Warriors has officially been accredited by the Department of Veteran Affairs, strengthening its commitment to recruit, train, and deploy veterans in rebuilding communities nationwide.
Uniquely, the program has received the nod through the VR&E (Vocational Rehabilitation and Employment) division with tailored training for veterans with a service-connected disability rating of 10% or higher and upskilling and economic opportunity pathways through specialized certification.
Andy Williams, the founder of Rehab Warriors and a proud United States Marine Corps veteran, remarked, "Unlocking the latent potential of American veterans as the bona fide solution to the housing and construction pipeline has been our dream. Today, the Department of Veteran Affairs concurs."
Since its inception in 2019, Rehab Warriors has charted an illustrious journey. In 2020, the organization partnered with the Department of Labor to establish the nation's first apprenticeship program dedicated to home building renovation and affordable housing development. Further, in 2021, it was onboarded with the Texas Workforce Commission, attaining its stamp of approval.
The organization has experienced exponential growth in the past 18 months by adding more than five cities and contributing over $400 million to economic development, specifically in Workforce Housing and Community revitalization.
"This is monumental," exclaimed Williams. "As we continue to serve and address the housing crisis, it's evident - the American veteran is the solution. I've always believed that, and today's endorsement from the Department of Veteran Affairs resonates with that faith."
Rehab Warriors also takes pride in its recent partnership with Johns Hopkins University's Carey School of Business, Real Estate, and Infrastructure, which promises unparalleled pathways to higher education, lucrative careers, and self-employment avenues.
Williams continues, "We face a national housing shortage of about 1.5 million homes, and with 733,000 unfilled construction jobs, our 2.1 million veterans returning from service post-9/11 are in a prime position to bridge this gap. Within six to eight weeks, we can train them to become elite Rehab Warriors, geared to address community-centric issues nationwide."
The organization is looking for military veterans eager to get involved in the real estate industry, leveraging their prowess in project management and entrepreneurship.
"The journey may be challenging, but every challenge faced by a veteran has been an opportunity. And with Rehab Warriors, every veteran has a chance to rebuild not just homes but lives," shared Williams, echoing the sentiment of hope and commitment.
If you are a veteran seeking this exceptional opportunity, we want to hear from you. Visit www.rehabwarriors.com and apply. With your VR&E representative, we can explore whether this is the right transition platform for you.
About Rehab Warriors:
Founded by Andy Williams in 2019, Rehab Warriors is the first and only trade school of its kind, dedicated to empowering veterans and addressing the national housing and construction challenge.
Follow Rehab Warriors on social media:
Instagram: @rehabwarriors
LinkedIn: Rehab Warriors
**Contact: **
Contact Information:
Mike Albanese
Newswire
[email protected]
Original Source:
Rehab Warriors Partners with Department of Veteran Affairs: Gains Approval for Pioneering Apprenticeship Program & Sets Sights on Expansion into New States