ISSA, LLC Selected in Top 20 Healthiest Employers of 2023
Ranking #18 Within Companies That Promote the Health and Wellbeing of Employees
ISSA EMPLOYEES ISSA EMPLOYEES
PHO…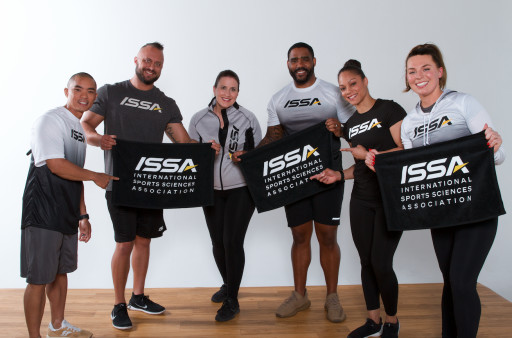 Ranking #18 Within Companies That Promote the Health and Wellbeing of Employees
PHOENIX, April 21, 2023 (Newswire.com) - ISSA, LLC was announced as ranking #18 within Phoenix Business Journal's 2023 Healthiest Employers.
With employees' increased desire for work-life balance and employers wanting to maximize productivity, there's been a global trend of companies embracing programs that promote the health and wellbeing of their employees. This has been even more prevalent post-Covid, and Arizona companies are no exception.
In April, 78 finalists were selected as the Phoenix Business Journal's 2023 Healthiest Employers based on their health and wellness initiatives. Final scoring was revealed this week, with ISSA ranking #18 among companies with 100-499 employees.
Said ISSA CEO Andrew Wyant, "At ISSA, we believe Healthier Living Improves Lives. That's why being honored within the top 20 of the 2023 Healthiest Employer is so special to us. To be recognized as living what we teach means so much to our ISSA team and to the half million ISSA-certified trainers around the world who are helping others live healthier lives too."
Healthiest Employers, a national awards program, administered by Springbuk, which is a health data analytics platform, uses a comprehensive online assessment to evaluate companies based on Six Pillars of Wellness including culture and leadership commitment, foundational components, strategic planning, communications and marketing, programming and interventions, as well as reporting and analytics. The finalists are also evaluated and categorized based on employee size, ranging from micro (2-99) to extra large (5,000-plus).
###
About the International Sports Sciences Association
The International Sports Sciences Association (ISSA), is the global leader in online fitness and wellness certifications. For over 30 years, ISSA has been committed to delivering comprehensive, cognitive, and practical education that's grounded in industry research. Rooted in Certified Personal Training certifications, ISSA offers over 50 fitness and wellness certifications and specializations, including a Yoga Alliance-recognized Yoga 200-Hour Teacher Training Course, Certified Personal Training en Español, Health Coaching, Nutrition, and more. ISSA has educated nearly half a million trainers across 176 countries, while driving toward their vision to connect 100 million people to the power of healthy living by 2030. www.ISSAonline.com.
About the Phoenix Business Journal
Phoenix Business Journal is a multi-platform media company providing in-depth coverage of local business communities and breaking news reaching more than 122,000 readers each week. Through print, digital products such as its twice-a-day emailed news digests and face-to-face events, the Business Journal offers business leaders many avenues for making connections and gives them a competitive edge locally, regionally and nationally. Visit us at https://www.bizjournals.com/phoenix/ to learn more.
Contact Information:
Kim Kisner
PR Lead
[email protected]
313-333-2163
Colleen Reddington
Marketing Manager
[email protected]
800-545-8111
Original Source:
ISSA, LLC Selected in Top 20 Healthiest Employers of 2023