ISSA Offers Certification, Training, Funding, and Job Placement for Military Members and Their Families
Through CA and MYCAA Funding and the ISSA Military Program, Service Men and Women Can Find Gainful Employment in the Fitness Industry
ISSA Trainer …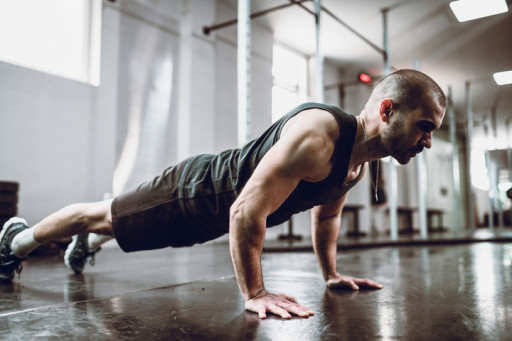 Through CA and MYCAA Funding and the ISSA Military Program, Service Men and Women Can Find Gainful Employment in the Fitness Industry
PHOENIX, August 24, 2023 (Newswire.com) - The International Sports Sciences Association (ISSA), the global leader in online fitness and wellness education, is committed to supporting the careers and education of service men and women and their families. To that end, ISSA offers a Military Program, including education and certification, funding assistance, plus the tools to start and create a fitness business.
"As a Veteran myself, I understand the sacrifice that service members and their families make to defend our freedoms, and also how difficult it can be to transfer employment and make the transition to civilian life," said Rob Fingling, Military Sales Manager. "At ISSA, we take a proactive approach to assist our Military community, and it is our hope that through this program, we can help service men and women who are interested in promoting healthy living establish successful and rewarding careers in the fitness industry."
The program connects individuals with a dedicated Military Transition Specialist to help navigate the certification and education processes. Further, upon completion of the certification, ISSA will provide job placement services.
"As ISSA continues to expand our offering and approach fitness education through the lens of diversity and inclusion, we are extremely proud to offer this prestigious group of men and women and their families the opportunity for gainful employment and the chance to help people live healthier lives," said ISSA CEO, Andrew Wyant.
Certification programs are all available online, so individuals can take courses while on deployment or overseas. Those interested can find out more at https://www.issaonline.com/military or by calling 602-834-1774.
###
About ISSA:
The International Sports Sciences Association (ISSA) is the global leader in online fitness and wellness certifications. For over 30 years, ISSA has been committed to delivering comprehensive, cognitive, and practical education that's grounded in industry research. Rooted in Certified Personal Training certifications, ISSA offers over 50 fitness and wellness certifications and specializations, including a Yoga Alliance-recognized Yoga 200-Hour Teacher Training Course, Certified Personal Training en Español, Health Coaching, Nutrition, and more. ISSA has educated nearly half a million trainers across 176 countries while driving toward their vision to connect 100 million people to the power of healthy living by 2030.
Contact Information:
Kim Kisner
PR Lead
[email protected]
313-333-2163
Colleen Reddington
Marketing Manager
[email protected]
800-545-8111
Original Source:
ISSA Offers Certification, Training, Funding, and Job Placement for Military Members and Their Families