National Criminal Justice Advocate Donte West Fights for Cannabis Resentencing in Oklahoma
West Works with Stability Cannabis and Oklahoma Groups to Promote Cannabis Prison Reform and Criminal Justice Equity
Donte west Donte west
…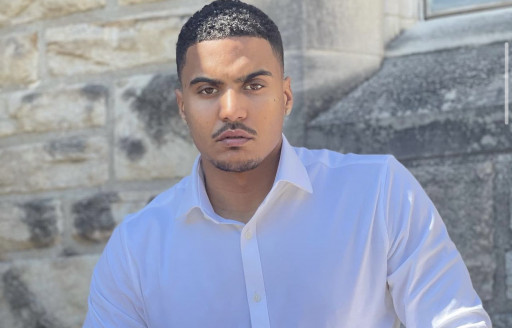 West Works with Stability Cannabis and Oklahoma Groups to Promote Cannabis Prison Reform and Criminal Justice Equity
OKLAHOMA CITY, March 4, 2023 (Newswire.com) - - Donte West, owner of West Enterprises, a national criminal justice advocate, and Legacy Fellow of Last Prisoner Project is leading the charge for cannabis resentencing in Oklahoma. After being sentenced to almost eight years in prison for possessing a pound of marijuana in Kansas, West became the 2779th person to be exonerated in America, according to the University of Michigan Law School. West had no criminal history at the time of his sentencing, and he spent three years at Lansing Correctional Facility before being granted a rare Habeaus Corpus motion and being released in 2021.
Since his release, West has been traveling across the country, advocating for those incarcerated with severe cannabis sentences. He believes that passing State Question 820 is a crucial step toward creating a more just and equitable society in Oklahoma. The law requires resentencing, reversing, modifying, and expunging prior marijuana-related judgments and sentences. The people who don't have a voice have a chance at resentencing on March 7.
On March 2, Stability Cannabis in Oklahoma flew West to Kansas to testify for the House Corrections and Juvenile Justice committee on a decriminalization bill in the midst of campaigning for Yes on 820. The Stability group understood the importance of what it means for him to have an opportunity to share his story anywhere it needed to be told, especially in a state that has no form of legalization.
"Reforming cannabis laws and reducing or eliminating sentences for non-violent cannabis offenses will significantly benefit individuals, families, and our society. Over the past two decades, 15.7 million people were arrested for cannabis-related offenses. Many of these individuals are still incarcerated for something that isn't a crime. Cannabis prison reform can potentially create a more just and equitable society while saving taxpayer money," said Denver Kitch, CEO of Stability Cannabis in Oklahoma.
West added, "I am grateful to Stability Cannabis for their support and for flying me to Kansas to testify for the decriminalization bill. Their dedication to this cause shows that cannabis businesses can have a positive impact on their communities. Together, we can make a difference and create a more just and equitable society."
West's experience in prison also highlights the need for criminal justice reform. He is working closely with Yes On 820, Black Cannabis Magazine, Stability Cannabis, Mango Cannabis, Wise Organic, Sage Cannabis, Origin Extracts, Private Reserve Gardens, Capital Dank, and other groups in Oklahoma to find strategic ways to be successful on March 7th. His story shows how the criminal justice system can be flawed and how the drug war has disproportionately impacted communities of color. By fighting for cannabis decriminalization, West is helping to create a more just and equitable society.
Contact Information:
Hazey Taughtme
Media & Communications
[email protected]
8448422662
Original Source:
National Criminal Justice Advocate Donte West Fights for Cannabis Resentencing in Oklahoma