Start-up in responsible vessel recycling, is raising $ 300 million to invest in a brand new maritime recycling facility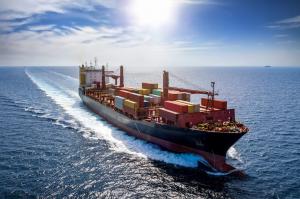 Wreckdock Vessel Recycling is launching a new recycling site Wreckdock Wreckdock Sustainable and Responsible Vessel Recycling DUBAI, UNITED ARAB EMIRATES, March 9, 2023 /EINPresswire.com/ — The company has an ingenious design to dismantle end-of-life vessels in a sustainable and responsible manner. After dismantling has taken place, the released parts are recycled and sold on to…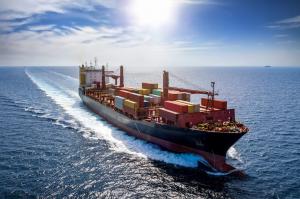 Wreckdock Vessel Recycling is launching a new recycling site
Wreckdock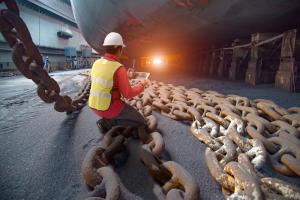 Wreckdock Sustainable and Responsible Vessel Recycling
DUBAI, UNITED ARAB EMIRATES, March 9, 2023 /EINPresswire.com/ — The company has an ingenious design to dismantle end-of-life vessels in a sustainable and responsible manner. After dismantling has taken place, the released parts are recycled and sold on to professional parties in the manufacturing industry.
Within the next 3 months we will attract external capital through a share issue. Together with a team of professionals in the financial market, we are looking for the most suitable partners who like to invest in a better and sustainable world. This capital guarantees development and growth for the coming years. We expect to dismantle and recycle between 48 and 52 vessels on an annual basis.

Developments in the offshore recycling industry have stood still for a long time. Various parties in India, Pakistan or Bangladesh, for example, buy up ships and then dismantle them on a public beach. This obviously entails a risk for the employees involved, but also for the environment. Released oil and other chemical waste such as asbestos now ends up directly in the sea. An enormous danger to the ecology for which Wreckdock has developed a sustainable solution.
Wreckdock will collect, process, and recycle all released materials and resells them to international market parties. The firm includes the global trade and supply of steel products, financial buying and selling operations, and international trade in ferrous and non-ferrous metals and oil. During the process, Wreckdock follows strict rules and regulations to recycle all the raw materials and to trade them to the company's suppliers for a new life. The facility will be following Industrial requirements such as BIMCO Recyclecon, The Hong Kong Convention, and the EU's Ship Recycling Regulation.
The recycling yard will accommodate a head office, various warehouses for dismantling, recycling, and waste management processes. 4 dry docks with dimensions between 350 and 500 meters long, An academy, a medical facility and a labor compound on the nearby site where employees live in a safe environment with various sports and leisure facilities.
The well-being of our employees is a very important part of our business. Every employee receives internal training based on the specific area of their specialism, combined with a first aid certificate to encourage safe working and to offer help to others if necessary. Dismantling seagoing vessels is a dangerous profession. It is of great importance to us to guarantee all processes in the most sustainable and safe way for people and the environment, says Founder and CEO Erwin Jager.
Media Desk
Wreckdock Vessel Recycling
+971 4 527 6853
email us here
Visit us on social media:
Facebook
Twitter
LinkedIn
YouTube
Wreckdock Vessel Recycling


Article originally published on www.einpresswire.com as Start-up in responsible vessel recycling, is raising $ 300 million to invest in a brand new maritime recycling facility